Gary's Specialty Plants
1610 Fern Glen Drive | Drumore, PA 17518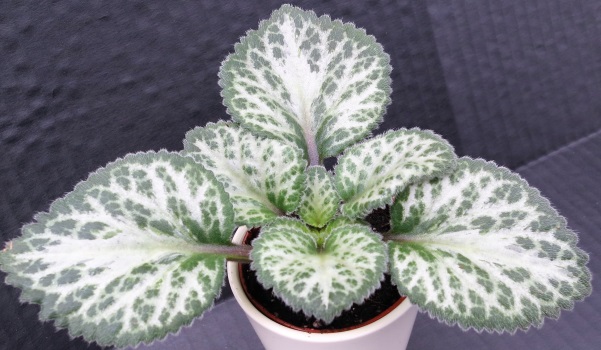 Primulina 'Loki' — The best Asian Violet!
Gary K. Hunter, Grower
Gary's Specialty Plants
---
'Mini' Plants for Miniature Gardens and your Windowsill!
Gary's Specialty Plants is a very small greenhouse business producing unique plants for very special retail customers.
---
How to become a customer?
---
If you are interested in any of my specialty plants, you may contact me at Gary@GarysSpecialtyPlants.com. We can discuss the feasibility of delivery to you if you are within 200 miles of Drumore, PA, or you could pick up at the greenhouse.
---
Wholesale only!
---
I do not have a retail outlet nor do I ship retail by mail order. However, the Find My Plants page has a map showing some of the retail outlets where you can purchase my specialty plants. If you have special plant requests, ask your local store to order from me.
---
Plant Categories
---
Several specialty plant categories have been selected to fill the need for interesting plants for your gardening customers. "Mini" plants for Miniature Gardens is the hottest NEW segment of the floricultural market. I have many varieties to meet this current demand.
'Mini' plants for Miniature Gardens — Foliage — Assorted
Houseplants selected to be unique and interesting for use in Miniature Gardens and Terrariums. Selected varieties can be used as tree-form, bush, shrub, vine or ground cover.
'Mini' plants for Miniature Gardens — Succulents — Assorted
Colorful succulents with interesting forms can be used in carefree Miniature Garden arrangements.
---
About me — Gary K. Hunter
---
My new plant business, Gary's Specialty Plants, was started in 2011. Previously operating as Hunter's Greenhouse, Inc. for 35 years, I was an "under an acre" wholesale grower, suppling annuals, houseplants, hanging baskets and Poinsettias to upscale retail garden centers.
My small scale now allows me to concentrate on 'Mini' foliage and succulents for Miniature Gardens and your Windowsill. Top sellers are Begonia 'Little Darling', Crown of Thorns and Nematanthus 'Cheerio'. My main project is to introduce Primulina as Asian Violets by selling them as small variegated plants within my assortment.